Home
New Year Festival
New Year Festival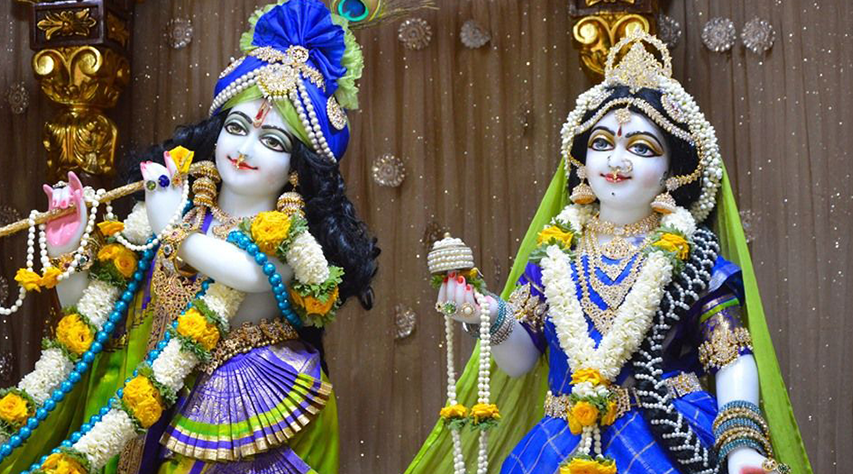 2023 has gone, and people are getting ready to welcome the New Year 2022. This will probably happen the first time that people will probably celebrate the old year's passing more than the celebration of New Year. Because the experience of 2021 is extremely bad. Due to the Corona epidemic, millions of people lost their lives, and also by this, the world economy got affected & many people lost their jobs.
Iskcon BAHADURGARH, this year, has come ahead to help as many people as possible and as much as possible. Every day five lakh people were provided with Prasada (food) at their doorstep to help COVID stricken families and the poor ones. Old-aged and pregnant women were also being taken care of door to door. Iskcon Dwarka augmented a hospital with approximately two hundred beds to provide care to COVID-positive people.
Awakening Moments in 2023
1. First and mandatory, Life is Life. It can turn at any time means anything can happen. Good and bad, anything can happen. So live happily in every moment and anything which you have, be grateful for it because many people don't even get that! Life is very precious, don't waste it. Recognize the value of life and make it worthwhile. We should thank Krishna for granting us this life. How can we make this furtive life worthwhile by indulging Krishna in our activities? Hearing Krishna kirtana, chanting, reading, and doing sewa are a few ways to show gratitude to him.
2. Early waking up, in usual life, we couldn't wake up early in the morning due to our tiredness. This lockdown must have forced us to feel that waking up early and taking fresh air is so much relaxing and healthy. Furthermore, we remain in the mode of goodness and is a part of our devotion. It helps our minds to stay calm. It's not only helpful or important, but it also holds the power to change our thoughts and day by chanting hari name early morning. Before corona, many of the people didn't like going out. But when we are closed in our house, now we can understand the value of going out and breathing in the open air.
3. the Third one is to fulfilling our habits. When we were in our usual life, many of us were not getting time to fulfill our habits. But in the past year, we fulfilled our many hobbies.
4. To spend our time with family. We spent so much quality time with our family, and when we were busy in our day-to-day life, we were not able to give some moments to family, but in 2021 we have also done this.